Lauren Letz, D.C.
Owner/Operator/Doctor
Dr. Lauren Letz loves being a chiropractor and feels extremely blessed to have the opportunity to help others! Dr. Letz graduated Summa Cum Laude from Parker College of Chiropractic as the class Salutatorian. She realized her calling to be a chiropractor while attending Texas A&M University, where her studies focused on Biomedical Science and Clinical Nutrition. She is very passionate about the importance of the spine being in the correct alignment, as well as the importance of proper physical fitness and nutrition. Dr. Letz takes great pride in her ability to focus on the patients needs. She works diligently to not only repair current problems but works to create a healthy environment so future spinal injuries do not arise. Dr. Letz treats her patients using a "whole body approach." Her philosophy on health care is summed up in Thomas Edison's famous quote, "The doctor of the future will give no medicine but will interest his patients in the care of the human frame, in diet, and in the cause and prevention of disease."
To understand her philosophy is to understand her favorite line, "You have only one spine and there is no such thing as a spinal transplant."
Dr. Letz is always working to increase her levels of professionalism. In August of 2013, she completed her certification and is now offering Trigger Point Dry Needling as an adjunct to all the other Chiropractic services. In March of 2010, she completed the Certification program for the Titleist Performance Institute. For her patients that play golf, this gives her a great ability to treat from an incredible level of knowledge; allowing her to treat not only from a Chiropractic arena but also in the area of improving a patients ability to play better golf.
Ashley Salazar, D.C.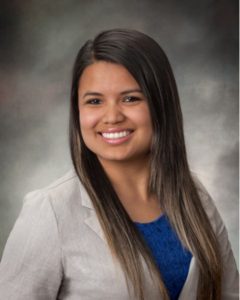 Associate Doctor                                       
Dr. Salazar joined Path to Wellness Chiropractic in August 2017.
Dr. Salazar is a 2011 Hardin-Simmons University graduate with a Bachelor's Degree in Biology with a minor in Spanish. In 2012 she began the Doctorate of Chiropractic program at Parker University, in Dallas and graduated in 2015 with a Bachelors Degree in Anatomy, a Bachelor's Degree in Health & Wellness, as well as a Doctorate in Chiropractic. Dr. Salazar is also certified in Rocktape Performance Movement Taping, Activator Technique, Webster Technique and various other soft tissue techniques for the biomechanical rehabilitation of joints.
Dr. Salazar's passion is to bring the Chiropractic healing art to as many people as possible and demonstration to them how the power that made the body, can heal the body.
When Dr. Salazar is not in the clinic helping patients she is spending time outdoors with her family and dogs, Beau and Bella.
Bryan Schlackman, D.C.

Associate Doctor
Dr. Bryan Schlackman joined the Path To Wellness family in February 2018.
He was raised in Richardson, TX and has lived all throughout DFW his entire life. He prides at being a Texan and is excited to serve the citizens of Fort Worth. He graduated from the Parker University chiropractic program in 2018 with Honors and received his bachelors of science in Biology from Dallas Baptist University with Honors. He has been happily married to his college sweetheart, Aubrey, since 2010 and they have a precious son, Levi.
Prior to becoming a chiropractor, Dr. Bryan gained experience in the fire department and the health food industry. In 2012, he made a career change and went back to school because he wanted to serve and heal people with a conservative and natural approach to healthcare. He was attracted to the profession because the art, philosophy, and science of chiropractic care has helped millions of people improve their overall lifestyle and truly changed the definition of "health." Dr. Bryan's desire is to see all people of all ages gain optimum health and vitality through chiropractic care.
Dr. Bryan has years of experience in the endurance sport arena and has helped athletes improve their performance and longevity. He has run 5 marathons, several half-marathons and did a 2,400 mile hike – completely on foot – across the Southern United States and Western Europe for a Christian water relief organization. In his spare time, Dr. Bryan enjoys spending time with his family, traveling, playing guitar, grilling, building, mountain biking, running, baseball and golf.  He is honored to have the sacred trust of serving his patients with gift of chiropractic care.